Submarine - Dive in and find subtitles online
Super-easy. Completely free. Just drag and drop a movie file onto Submarine and it will quickly find subtitles in your preferred language. Download or send the subtitles directly to Playr, Submerge 3 or iSubtitle. Boom. Done.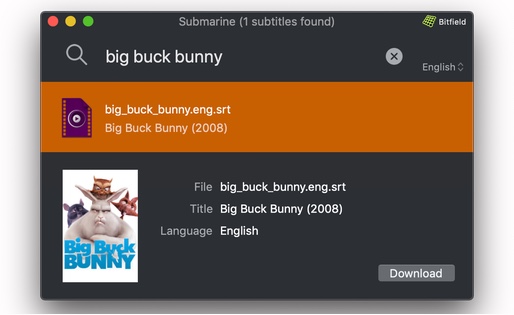 Find subtitles the easy way
Submarine is using
opensubtitles.org
to find your subtitles fast and easy. You can of course search manually as well. Enjoy!