Submerge - Hardcoded subtitles for all your needs
With Submerge you can easily add hardcoded subtitles to your movies and tv-shows. The subtitled movie will play on almost anything, like your computer, smartphone, portable device or game console. Submerge supports many text-based subtitle formats as input and you can export the subtitled movie for the most common devices in just one click. Now with a batch exporting feature as well. Enjoy!
Learn how to use Submerge to hardcode subtitles into almost any video and make it playable on almost any device. If you need a closer look you can take a peak at these
screen shots
as well.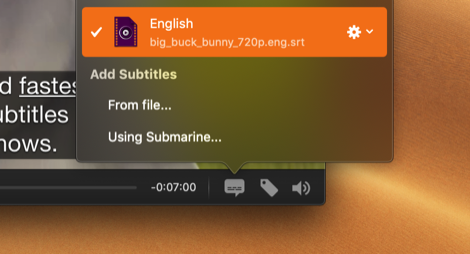 Add subtitles the easy way
Add subtitles from a variety of subtitle formats like .srt, .ass/.ssa, .stl, .vtt or use our free little
Submarine app
to find subtitles online. Preview the subtitles instantly before you export.
Subtitles the way you want them
In Preferences you can customize the look and feel for the subtitles in anyway you want them. You can change, font, size, color, background color, outline width and color and opacity. When you found a look you like it's saved for future use.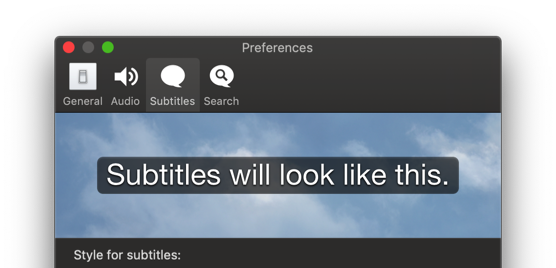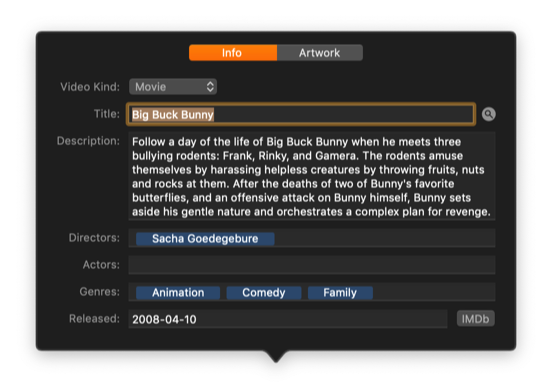 Submerge will automatically search for metadata and tag your movie for TV/iTunes (if the exported file is an mp4/m4v file). You can also of course manually edit all the fields.
With FFmpeg export built right in Submerge is a real power-horse. There are many export presets in the package for all sorts of devices that you might to use watching your subtitled movie. There's even an in-app purchase for all you professionals out there that needs ProRes and MPEG-2 export.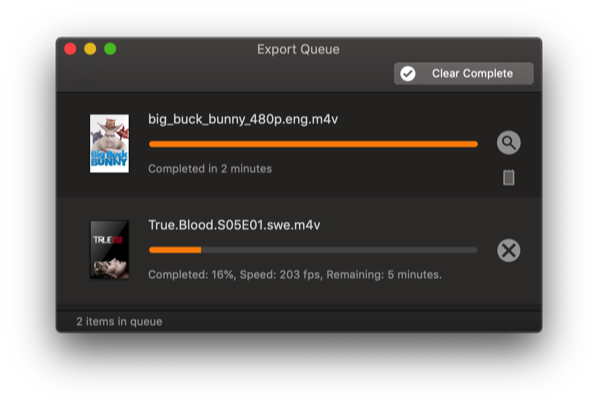 Subtitles
Submerge exports your movie with hard-coded subtitles "burned" into the video track. Such a movie will be watchable with subtitles on almost any device, like your game console, smartphone, pad and so on..
Metadata
Full TV/iTunes metadata editor and automatic metadata fetching for both movies and tv-shows. Your videos will look stunning in TV/iTunes or any other app that can utilize metadata.
Fast exports
Submerge will export your movies in a variety of formats using the latest and greatest version of the open source video encoder FFmpeg. It's fast and reliable.
No plug-ins needed
Doesn't depend on QuickTime or any other system extension or plug-in. It just works. Supports almost any video format you can imagine.
Pro settings
Professional tools for "Title safe area", time offsets and more.
Export presets built-in
Many export presets built-in for poplar devices from Apple, Sony, Microsoft and so on. Now you even have a batch export queue like in those big name professional apps.