Widget Shortcuts - Your home screen reinvented
Create beautiful, smart and personal Widgets for your homescreen using Widget Shortcuts.

Launch any app, call mom, send a mail to Bob, FaceTime Laura in a snap, open your favorite web site... and much, much more. The possibilities are endless. Your imagination is the limit. Enjoy!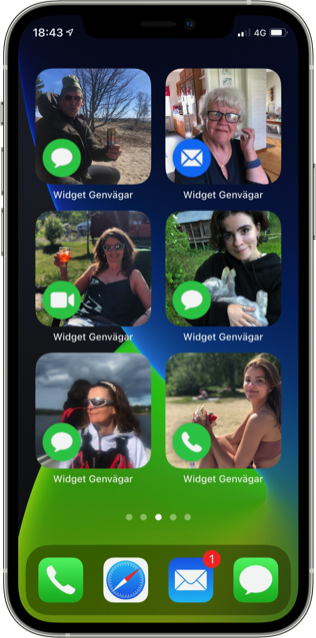 Create Widgets for your Home Screen to call, mail, message or FaceTime your friends and family. All Widgets are configured in the app and then you place them wherever you like on the Home Screen. Here is an example.
Inside the app you define all your widgets. There are templates for the most common tasks and all you have to do is pick a picture or an icon to decorate the Widget. All widgets you create are synced to all your devices using iCloud.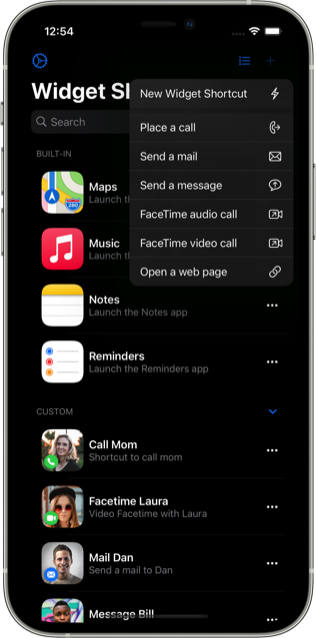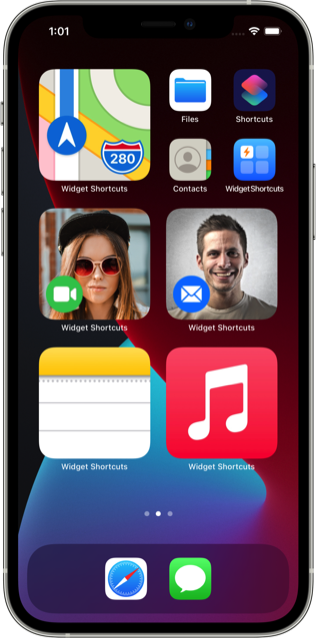 You can run any shortcut you created in the Shortcuts app from a Widget. This makes it easy to run a complex set of instructions by just tapping the Widget itself on the home screen.
This is one of the home screens I created using Widget Shortcuts. Just searched for the album artwork using the built-in search feature and created a shortcut in the Shortcuts app to play each album. Looks gorgeous I think :-)