Sync your soft subtitled movies to your iPhone/iPod Touch using iTunes as you normally would.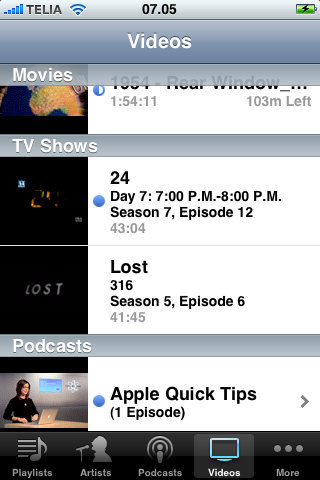 When playing a soft subtitle movie you will see new symbol on the left of the movie controller.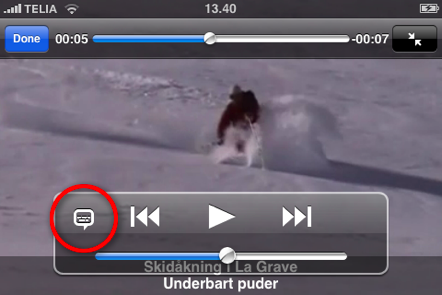 Select the desired language using that control. This is what a language selection screen might look like.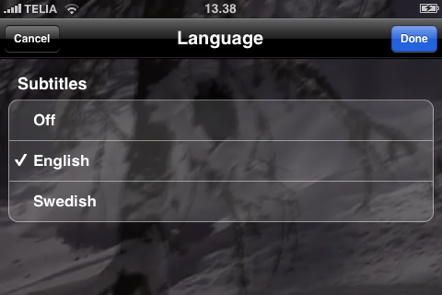 That's it!