RoadMovie 2 brings you "video-encoding-super-powers" in a friendly and easy to use interface. Now you can finally create professionally encoded videos without using several apps for each task. All you need comes in this one app. Easy to use, yet super-powerful. Enjoy!
Main Features
• Powerful video encoding using
FFMPEG
or
QuickTime
.
• 64-bit encoding whenever possible for optimal encoding speed.
• Support for soft and hard-coded
subtitles
.
• Subtitle support for SubRip (.srt), SubViewer 1 & 2 (.sub), SubStation Alpha (.ssa/.ass), Spruce (.stl) and MicroDVD.
• Built-in
subtitle file search
with automatic download, unarchive and parsing.
• Full iTunes
metadata
editor and automatic
metadata
fetching from
TMDb
.
• Add/Edit
chapter
markers.
• Track inspector.
• Batch encoding in a separate export queue.
• Built-in encoder
Presets
for popular devices.
• Presets for iPad, Apple TV, iPhone (3G, 4G), iPod, PS3, PSP, Xbox, Wii, Web and more.
• Customize your own set of
Presets
. Possibilities are endless.
• Upload to FTP, SFTP, .Mac, WebDav or YouTube.
• Automatically add to iTunes.
• Create and manage
Destinations
.
• Full AppleScript support to easily automate workflows.
• Video Podcast support.
Publish video podcasts
with one click.
• Support for a huge number of
input and output file formats
.
• Beautiful interface with crisp Retina graphics.
• Enhanced for OS X 10.8 Mountain Lion.
• Catalan localization by Ben Montoliu Roura.
• Traditional Chinese localization by John Wuson.
• Dutch localization by Ronald van der Meer.
• Spanish localization by Emilio Perez Egido.
• French localization by Matthieu Landry.
• Hungarian localization by Laszlo Kalman.
• Polish localization by Marek Piekielnik.
• Finnish localization by Johan Fromholdt.
• Italian localization by Paolo Navaretti.
• Swedish localization by Bitfield.











Learn how to localize RoadMovie in your language

How it works
Just drag and drop a video file into the main window to start working. Make sure you have
Perian
installed to let you work with as many video formats as possible. Get it
here...
Settings

Select a Preset and a Destination from the list and click the submit button to start encoding your video. It's that simple!
More about settings...
Metadata

Metadata tags describe your video's content in a fashion similar to id3 tags for mp3 music. RoadMovie will automatically download metadata and artwork from
TMDb
and
TVDb
. Your videos will look stunning in iTunes and on your device.
More about metadata...
Subtitles

RoadMovie is revolutionary in the way that it handles both hard-coded and soft subtitles. Hard coded subtitles are "burned" into the video track and will work on any device. Soft subtitles are a separate tracks with resolution independent subtitles that can be turned on and off on your device.
More about subtitles...
Chapters

Add chapters/bookmarks to your video. It's really easy and convenient.
More about chapters...
Tracks
Learn what's inside your video file. Take a peek on the various tracks and learn about their formats and such.
More about tracks...
Podcasts

Create video podcasts easier than ever before. With this feature you can build a channel of your videos and let others subscribe to that podcast channel using iTunes.
More about podcasts...
Preview
You can preview your video at any time to check that subtitles are in sync. Just hover the mouse over the video preview and hit the play button.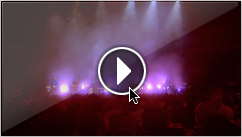 More about the Preview window...
Presets
Create and manage your own custom encoder Presets. Use the full potential of FFMPEG and QuickTime to encode your movies exactly as you wish.
More about Presets...
Destinations
Want your encoded movie to upload to your ftp server? No problem. Just create and manage your own Destinations. RoadMovie supports File, FTP, SFTP and WebDav.
More about Destinations...
Logs
If you ever wonder what happened to your video you can always check the log. You'll find it in a drawer attached to the main window.
More about Logs...